Herding Hemingway's Cats: Understanding How Our Genes Work
by Kat Arney
(Bloomsbury Sigma, 288 pages, $27, March 1, 2016)
Reviewed by Dr. Fred Bortz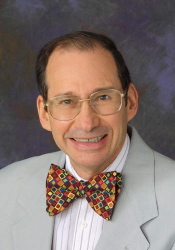 ---
For more reviews, see the Science Shelf Book Review Archive
---
Note: This review is the copyrighted property of Alfred B. Bortz. Individuals may print single copies for their own use. For permission to publish or print multiple copies, please contact the author by e-mail.
---
Learn more about Herding Hemingway's Cats at Amazon.com.
---
We all know the story. Darwin launched modern biology in 1859 with his theory of evolution as set out in On the Origin of Species by Means of Natural Selection.
Seven years later, Gregor Mendel, a monk cross-breeding pea plants in his garden, laid down the principles of inheritance in an obscure publication that was not rediscovered for more than three decades.
Finally, in 1953, James Watson and Francis Crick published a landmark paper showing that the double-helix molecule of DNA encodes the recipe for life in a four-letter alphabet. If you can read the code, you can create an organism. It's that simple.
Or is it? In her debut book, Herding Hemingway's Cats, British broadcaster and science writer Kat Arney goes beyond that bare bones story to explore what we know–and don't know–about how the inner workings of the DNA "Black Box" determine what an organism looks like and how it functions.
"When the human genome sequence was first published more than a decade ago," she writes, "many scientists believed–and frequently told the public–that once we knew all the letters of our DNA the secrets of life would suddenly become clear…." But that view is too simplistic. "Just as a cake recipe in a cookbook can't control the precise temperature of your erratic oven, know the exact size of your eggs or guarantee the taste and texture of the crumbs on your tongue, there's many a slip 'twixt the genetic recipe in our cells–our genotype–and the living, breathing reality of our phenotype."
The book explores the cake-baking process in all its detail and how we have reached our current understanding, including the slips, surprises, and loose ends that fuel current research.
Given the technical detail that underlies its main topic and subtitle (Understanding How Our Genes Work), the book could easily bog down in the hands of a less skillful writer, But Arney's organization into an Introduction and 22 brief chapters and her clear and lively style make it easy to follow.
Arney structures the book as a shared adventure, and readers soon see her as a witty, knowledgeable, and skillful tour guide. Her audience follows her on research visits to laboratories of distinguished scientists in North America, Europe, and Australia. Her adept interviewing allows those scientists to speak to readers in their own words, interspersing science with personal stories.
Along the way, there is much to learn. Genes are far more than their usual portrayal as biological recipes for building proteins from amino acids. And DNA is far more than the genes it contains. As the result of billions of years of evolution, an organism's DNA contains relics that have hung around without doing anything for generations yet sometimes turn out to be suddenly and conveniently useful.
And what about Hemingway's cats of the title? "The story goes that an old sea captain gave Ernest Hemingway a six-toed cat…. Her prowess as either mouser or deckhand is unknown, but today a clowder of her descendants–many with extra digits–roams Hemingway's estate on Key West…. They're as much of an attraction as the old man's house itself."
Yet, if you look at the portion of Hemingway's cats' DNA responsible for paw formation, it is no different from normal felines'. The thumblike addition is the result of a variant in a control switch for a gene known as Sonic Hedgehog (yes, there's a story about that name as well) that turns out to be surprisingly far away–about DNA 800,000 letters distant–from the gene itself.
It also turns out, as Arney reveals at the end of the book, that there is more to the story of the famous cats than the legend of the old man and the sea captain. To some readers, that new information may come as a disappointment. But to others, it will be the perfect capstone. As Arney notes, "If you were hoping for a neat conclusion wrapping everything up and explaining how your genes work, I'm afraid there isn't one."
In science, you never know what you will find when you tug on a loose end. And that's what makes this topic and Arney's presentation of it such a treat.
Physicist Fred Bortz is the author of numerous science books for young readers, including the Revolutionary Discoveries of Scientific Pioneers series that includes books on Darwin, Mendel, and the DNA double helix.