The Vaccine Race: Science, Politics, and the Human Cost of Defeating Disease
by Meredith Wadman
(Viking, 448 pages plus 16 page photo insert, $30, February 7, 2017)
Reviewed by Dr. Fred Bortz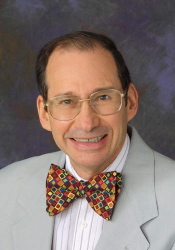 ---
For more reviews, see the Science Shelf Book Review Archive
---
Note: This review is the copyrighted property of Alfred B. Bortz. Individuals may print single copies for their own use. For permission to publish or print multiple copies, please contact the author by e-mail. It originally appeared in the Dallas Morning News.
---
Learn more about The Vaccine Race at Amazon.com.
The names capture our attention and raise visceral fears. Today it is Zika and Ebola. In the recent past it was measles, mumps, rubella, chicken pox, and of course, polio.
The roll of human viral diseases goes on, as does the battle to cure or prevent them. That battle, notes science journalist Meredith Wadman in her new book The Vaccine Race, begins with science but quickly expands to include business, religion, and–inevitably–politics.
It is a story of human tragedy and greatness, of curiosity and ambition, of turf battles and ethical lapses, and of what we would call today "fake news" and "alternative facts" about the use of cells from an aborted fetus.
–For the full review, contact the reviewer at [email protected] or visit the Dallas Morning News website.–
Fred Bortz is the author of numerous science books for young readers.