URGENT from Heidi Hammel: "The House Commerce, Justice, and Science Appropriations Subcommittee has proposed termination of the James Webb Space Telescope. Now is the time to contact your representatives in Washington, as well as members of the Appropriations Subcommittees, if you support JWST."

I am about to call my congressman and tell him that of all the proposed cuts, this is probably the most short-sighted.
If you have youngsters in your home, I suggest that you have them with you when you call. Show them how to exercise your right to speak to the government for something that will benefit them.
They might also want to see what I wrote about the JWST in my most recent book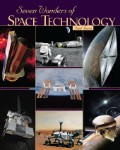 Seven Wonders of Space Technology